TLC (aka Tender Loving Care for Trans-Led / Trans-Loved Cinema) is a holding space for trans curators, writers and thinkers within cinema exhibition. An opportunity for the trans community and cis allies to celebrate, learn and share.
T.L.C, supported by delivery partners, writer and activist So Mayer and independent production company Aunt Nell, aims to help address the historic imbalance of trans representation on screen.
Across 2022 and 2023, a series of trans-focused film events took place across the UK as part of Inclusive Cinema's T.L.C (aka Tender Loving Care for Trans-Led/Trans-Loved Cinema) project. There are some upcoming screenings too.
Integrated into indie cinema and festival programmes, films were screened, with Q&As and panels on diverse topics related to trans visibility in cinema, thanks to support from the BFI Film Audience Network (BFI FAN) awarding National Lottery funding. These events were recorded live and have been made into a podcast series.

Alongside these podcasts, there is a guide to Good Practice Examples for Tricky Questions. These questions and answers were created alongside and refer to the three T.L.C. podcasts and discussions around screenings.
PODCAST & EVENT SERIES
Listen in on brilliant discussions about trans-led and trans-loved cinema, from events across the UK. Featuring tips for programmers and new discoveries for audiences: cinema for everyone. 
FUNERAL PARADE OF ROSES (BARA NO SÔRETSU)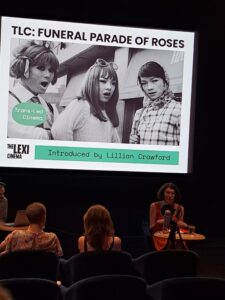 Curated and with an extended introduction by Lillian Crawford
Screened at the Lexi Cinema in 2022. This magnificent film shines a spotlight on the 'gay boy' subculture of late-1960s Japan, specifically the gender-nonconforming hostesses of a Tokyo gay bar. Up-and-coming beauty Eddie and the reigning madame Leda are fighting for the attentions of the bar's owner, Gonda. A celebration of youth and subcultures, a condemnation of intolerance, and a one-of-a-kind cinematic experience, this is a kaleidoscopic masterpiece and one of the most intoxicating films of the 1960s. Transgender actor Pîtâ gives an astonishing performance as Eddie.
In conversation with So Mayer, Alice Blanc (Trans+ on Screen) and Jaye Hudson (Fringe!), and in the cinema with Lillian Crawford, hosted by Rebecca del Tufo. Settle in for advice from So, Alice and Jaye on how to make your screenings gender-euphoric, and listen up for Lillian's brilliant extended introduction to the legendary Japanese film Funeral Parade of Roses, recorded at the Lexi Cinema in London in July 2022. 
Transcript available in downloads section.
Lillian Crawford (she/her, @lillcrawf) is a freelance film and culture writer for publications including Little White Lies, Sight & Sound, Plinth, Girls on Tops, Empire, GQ, Curzon, MUBI, Massive and BBC Culture. She is also a regular host of the Autism Through Cinema podcast and her own Substack blog and pod Listen to Lillian about queer and female representation in British cinema. She can be found on Twitter and Instagram @lillcrawf
https://www.bfi.org.uk/features/why-funeral-parade-roses-landmark-japanese-queer-cinema
ANYTHING COULD HAPPEN HERE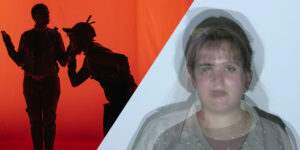 Milo Clenshaw, Alchemy Film & Arts 
Screened at Heart of Hawick Cinema, Hawick in July 2022. Alchemy Film & Arts presented a one-off, double-bill screening of The Making of Pinocchio (2021), Glasgow-based artists and lovers Rosana Cade and Ivor MacAskill's autobiographical exploration of Ivor's gender transition, preceded by No Words (2021), a short film created as part of Alchemy's Film Town programme by Borders-based young people to articulate the pluralities of queer existence.
Both films utilise an experimental approach to convey deeply personal messages around identity and society's perceptions of queer bodies. Audiences were invited to attend a live podcast recording after the screening, at which the filmmakers were present to discuss the joys, challenges and complexities of trans cinema.
We head to Hawick in the Borders for an event with Alchemy Film and Arts, programmed by Milo Clenshaw. Milo's joined by four filmmakers for a flowing, in-depth discussion of local queer and trans filmmaking after a screening of their work: artists and lovers Rosana Cade and Ivor MacAskill talk about their trans reimagining of Pinocchio, a feature film called The Making of Pinocchio; and Natalie Ferguson and Katie Somers, members of a Borders-based group of young queer neurodivergent filmmakers, talk about the group's film No Words.
Transcript available in downloads section
MAGIC MIRROR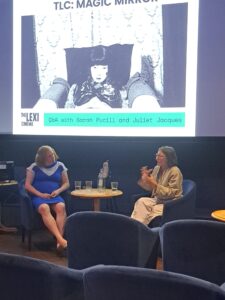 Rebecca del Tufo x The Lexi
Curated by Juliet Jacques and followed by a Q&A with director Sarah Pucill, hosted by Juliet Jacques
MAGIC MIRROR, screened at The Lexi, London in September 2022 combines a re-staging of the French surrealist artist Claude Cahun's black and white photographs with selected extracts from her book Aveux non avenus (1930, Confessions Denied). In Surrealist kaleidoscopic fashion, the film weaves images and words, exploring the links between Cahun's photographs and writing and Pucill's own films, as both artists share similar iconography and concerns.
Juliet Jacques (@zinovievletter) is a writer and filmmaker based in London. She has published three books and a volume of short stories, with her fourth book, Front Lines: Trans Journalism 2007-2021, due out in July 2022. She writes short fiction as well as journalism, essays and criticism on literature, film, art, music, politics, gender, sexuality and football. She has made two short 16mm films and directed a documentary.
http://www.sarahpucill.co.uk/films/magic-mirror/
We travel back to the Lexi in London for a second screening hosted by programmer Rebecca del Tufo – this time with the filmmaker in attendance! Juliet Jacques is on hand to introduce Magic Mirror, Sarah Pucill's first film about genderqueer artists and lovers Claude Cahun and Marcel Moore, and she returns for an exhilarating deep-dive Q&A with the filmmaker after the screening. Together, Juliet and Sarah cover Cahun's biography and artistic practice, Pucill's experimental filmmaking practices, and theoretical questions of self, other, identity and creativity. 
Transcript available in downloads section
BORN TO BE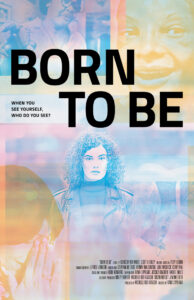 Born To Be followed by a Q&A discussion with Laura Kate Dale in person, and joined by the film's director Tania Cypriano and Dr Jess Ting via Zoom. The discussion was hosted by the Phoenix Cinema's Bea Copland.
BORN TO BE, a documentary screened at the Phoenix Cinema, Orkney in March 2023, follows the work of Dr. Jess Ting (he/him) at the groundbreaking Mount Sinai Center for Transgender Medicine and Surgery. There, for the first time ever in New York City, transgender and gender non-binary people have access to quality gender-affirming care.
With extraordinary access, this documentary offers an intimate look at how one doctor's work impacts the lives of his patients as well as how his journey from renowned plastic surgeon to pioneering gender-affirming specialist has led to his own transformation.
Laura Kate Dale is an autistic trans woman, author, and activist. Her memoir, Uncomfortable Labels, focused on life at the intersection of living life both trans and autistic. Gender Euphoria, her second book, was an anthology of positive, real life, gender affirming stories from non cisgender writers. Her first children's book, Me and My dysphoria Monster, aims to discuss gender dysphoria in child appropriate language, with illustrations to bring to life a very internal experience. Laura has helped organise trans rights protests across the UK, alongside working as an accessibility focused video game critic.
Podcast for BORN TO BE at Phoenix Cinema, Orkney, coming soon.
You can listen to all three podcasts here:
T.L..C on Podbean
T.L.C on Spotify
T.L.C on Apple
T.L.C on Amazon
PARTNERS & CURATORS
The Lexi is London's only social enterprise cinema, a volunteer-run picture palace with strong links not just to its local community but also to a unique charity project in South Africa. It has recently opened its Hub and refurbished its main screen. Join us in Kensal Rise at 194b Chamberlayne Road, London NW10 3JU www.thelexicinema.co.uk
Rebecca del Tufo is a freelance film programmer combined with roles in film production and exhibition. She led the team which set up and ran independent cinema Saffron Screen in Saffron Walden, Essex and programmed the successful cinema for over 10 years. In 2021 she co-founded the not-for-profit organisation ScreenCraft Works to support under-represented talent in behind-the-camera roles.
deltuforebecca@gmail.com
Alchemy Film & Arts is based in the Scottish Borders town of Hawick. They work with communities and artists both locally and internationally, using film as a way to come together, have conversations and make positive change. Across a year-round programme of screenings, workshops, residencies, community filmmaking and the internationally renowned Alchemy Film and Moving Image Festival, they strive to create spaces in which collective expression, creative learning and critical thinking can take place.
https://alchemyfilmandarts.org.uk
Trans+ On Screen is a directory representing trans, non-binary and gender non-conforming professionals in all areas of Film and TV, from(pre-)production to distribution. They operate as a business model which challenges industry norms, and distances itself from agency fees and tokenistic hires, in favour of a model based on care and empowerment. They prioritise and elevate voices from a community that needs to be heard (and seen), to show a revolutionising way the industry can run.
https://transonscreen.com
Alice Blanc, the founder – works at Endeavor as a Materials Executive. They are also part of the BIFA Advisory Board and the Iris Prize Film Festival Committee, and currently studying Entertainment Business and Management at the University of California, Los Angeles (UCLA). Alice has experience working in the pre-production industry and distribution, in both film & TV.
What is T.L.C.?
Recent years have seen the release of trans-led and trans-made indie gems from around the world such as Isabel Sandoval's award-winning Lingua Franca, Cássio Pereira dos Santos's Valentina, and Max Currie's Rūrangi. At the same time, trans-inclusive TV shows such as Pose, Sex Education, Euphoria and We Are Who We Are – not to mention Drag Race and Queer Eye – compel large audiences who are passionate about trans and queer storytelling and performance. How can venues, festivals and programmers bring those passionate audiences to the cinema for unique film experiences – and ensure that brilliant films are reaching the audiences they deserve? What kinds of marketing, educational and contextual materials might venues, festivals and programmers use, and where can they find them? Which critics, publications, socials and podcasts can provide support, speakers and strong content? What sort of in-cinema or social events, online promotions or content, can support compelling films and create returning audiences?
In addition, for these films to be embraced, we need to think about making spaces feel welcoming to audiences and speakers, and safe for staff. How can venues and festivals ensure that trans audience members and staff feel safe, supported and welcome at events, in-venue and in online conversations? What kind of practical and immediate changes could be put in place to give everyone the best experience – and what sort of training or resources might best support that for venues, festivals and organisations of all scales? How can you ensure the whole team is educated and feels confident in intersectional trans inclusion, without depending on a token trans person to educate you? What can programmers and organisers do to ensure that trans speakers and other freelancers feel included and cared for? How can you create spaces to hear from trans audience members, staff and freelancers who might feel excluded from your venue and/or events, or have had negative experiences in the past, and put plans in place to address that exclusion?
We know that all of these questions and more are already being asked and answered by venues, festivals, event organisers, curators, programmers, distributors, filmmakers and audiences. We know that best practice is already happening across the nations and regions, at all scales of event – and we want you to shout about your amazing work, great ideas and brilliant teams, so we can keep growing through exchange and listening, creating a grassroots resource that everyone can learn with. That's T.L.C.